Middle School Honor Band Festival 2019
The 2019 festival features four honor bands—7th Grade Scarlet Honor Band, Patricia Meeks, guest conductor; 7th Grade Gray Honor Band, Christopher Hoch, conductor; 8th Grade Scarlet Honor Band, Phillip Day, conductor; 8th Grade Gray Honor Band, David Hedgecoth, conductor; featuring guest composer and conductor Larry Clark.
Guest Conductors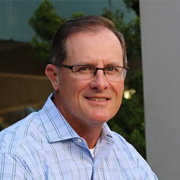 Music by Larry Clark is some of the most popular and most performed by concert bands and string orchestras of all ability levels. Clark is equally adept at writing music for beginners as he is for high school and college ensembles. His music is tuneful, contains a fresh harmonic perspective, is well scored and stretches the musicianship of the performers. He prides himself on producing music that is not only intriguing to performers and audiences alike but that contains a playability that comes from a keen understanding of the technical difficulties inherent in all instruments. His pieces have been performed internationally and appear on numerous contest/festival performance required music lists. He is an ASCAP award­ winning composer, has over 300 publications in print and is in demand to write commissions for bands and orchestras across the country.

Beside his abilities as a composer, Larry Clark is the founder and President of Excelcia Music Publishing. His new company will focus on educational music for band, choral and orchestra along with related methods and books. Prior to starting his own publishing company, Clark served for over eighteen years as Vice President, Editor-in-Chief for Carl Fischer Music, and before that as Instrumental Music Editor for Warner Bros. Publications. Clark travels the world presenting clinic/workshops and guest conducting appearances. His background as a former middle school and university band director at Syracuse University—combined with his composing and editing—have placed Clark at the forefront of music for school ensembles. He holds a Bachelor of Music Education degree from Florida State University, and master's degrees in conducting and composition from James Madison University in Virginia. For more information, visit www.larryclarkmusic.com.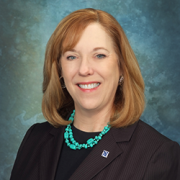 Patricia Meeks is in her 38th year of teaching and is currently the Director of Bands for Shawnee Local Schools in Lima, Ohio. Pat has a BME and MA in Music Education from Eastern Kentucky University with additional graduate work at the University of Akron. She directs the Lima Shawnee Marching Band, High School Symphonic Band, and teaches grades five through eight at Shawnee Middle School. Under her direction the Shawnee Symphonic Band has a consistent record of OMEA state superior ratings over the past 28 years.

Mrs. Meeks has a long record of volunteer service with the Ohio Music Education Association. She has served as OMEA Co-Chair of the District 3 East Band and Chorus Adjudicated Event, State Chair for the NW OMEA State Adjudicated Event, former President of OMEA District 3, and has served on numerous committees in District 3. She served on the OMEA Adjudicated Events Committee for fifteen years in the positions of Marching Band Affairs Chair, High School Affairs Chair, Adjudicated Events Committee Chair, Instrumental Advisor, and Rules and Regulations Chair. Mrs. Meeks was elected President of the Ohio Music Education Association (2012–14), served as Chair of Da Capo (2014–16), and is currently chair of the OMEA Constitution Committee. She has served on music advocacy teams both in Ohio and in Washington, DC during the annual NAfME National Assembly. In 2017, she received the OMEA Distinguished Service Award during the OMEA State Conference.

Mrs. Meeks is active as a marching band adjudicator, solo and ensemble adjudicator, as well as a large group adjudicator, and has guest conducted bands in Ohio, Virginia and Georgia. She is a member of NAfME/OMEA, OEA and Phi Beta Mu.
Ohio State Music Faculty Conductors