Saturday, April 18, 2020

Hughes Hall Auditorium
---
Message from Professors Karen Pierson and Robert Sorton to Double Reed Students, Parents and Evaluators: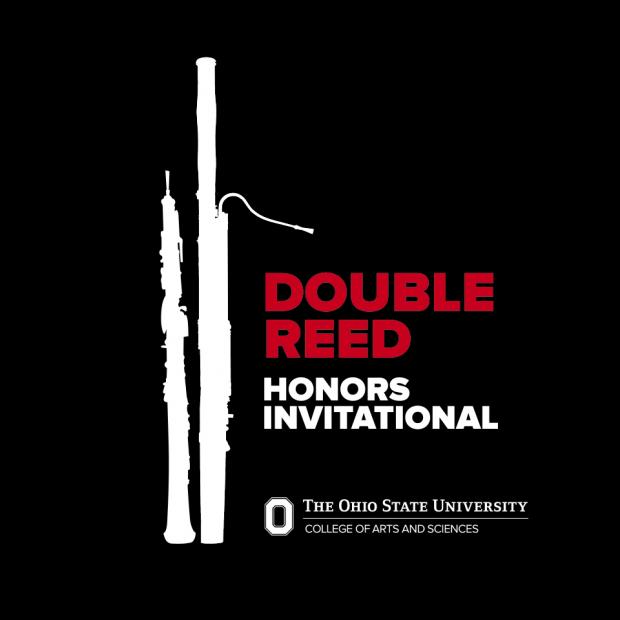 Thank you for your interest in the Annual Double Reed Honors Invitational at The Ohio State University School of Music. This special invitational event, which is unique to Ohio State, is a favorite of double reed students and teachers throughout the state.
Listen to DRHI recordings
---
Double Reed Honors Invitational Program Overview

Experienced bassoonists and oboists in grades 9–12 are selected to attend this unique experience in double reed performance and instruction. Participants work with Ohio State faculty and students in intense double reed choir rehearsals, culminating in a recording session. Students are selected to attend based on both an online application and a separate online evaluation from a private instructor or band director. This event is not recommended for beginners.
Program fee: $35; includes instruction, lunch, T-shirt and an mp3 recording.
Updates will be posted here in early 2020.
---
The application process for the Double Reed Honors Invitational consists of several steps:
1. Student completes online application. Student provides name and email address of a private instructor or school ensemble director to assess their musicianship. This individual receives email notification (1) that the student requests their assessment, and (2) is provided a link to the evaluation form.
2. Monday, March 23 — deadline for student applications to be submitted online. Teacher/evaluators may contact DRHI registrar for questions.
3. Friday, March 27 — deadline for teacher evaluations to be submitted online.
4. Applicants will be notified of their application status via email by March [date tbd]. Contact DRHI registrar at DoubleReedsInvitational@osu.edu for questions.
5. Students who have been ACCEPTED to the Double Reed Honors Invitational must complete and submit the following items by March [tbd] in order to participate.
A. Payment of program fee ($35). Payment must be made online or received at the School of Music by March [tbd]. Those paying online will receive an email confirmation within moments of submitting payment. Those who mail payment by check (made payable to "The Ohio State University") will receive email confirmation within 5 business days.
Pay online with a credit card or mail a check to:
The Ohio State University School of Music
ATTN: Double Reed Honors Invitational Registrar
110 Weigel Hall
1866 College Rd.
Columbus, OH 43210
B. Required paperwork. Parents or guardians are required to print out, complete, sign and submit the two forms below. Mail the completed and signed forms to the address above, or scan and email them to the DRHI registrar at DoubleReedsInvitational@osu.edu. The forms must be submitted no later than March [tbd].
---
Music
At the DRHI, 8 to 11 pieces for double reed choir will be rehearsed and recorded. PDF files of the repertoire will be emailed to participants approximately two weeks before the event. When students receive the parts, they should look over them carefully and prepare the music to the best of their skill level and abilities. Professors Pierson and Sorton will make final decisions regarding who will play which part the morning of the event. Make sure to print, practice and bring the sheet music the day of the event!
Check-In
Students will check in for the day from 9:30 – 10 a.m. in Hughes Hall [room tbd], 1899 College Rd., Columbus, OH 43210. Convenient parking is available at the Ohio Union South Garage, located one block south of Weigel Hall and accessible from both High Street and College Road. Find more information at Visit Us.
Lunch
Lunch is provided for all participants. If you have an allergy or other medical condition, please contact the DRHI registrar at DoubleReedsInvitational@osu.edu so that other arrangements can be made.
---
Visit the School of Music
---
Contact
---