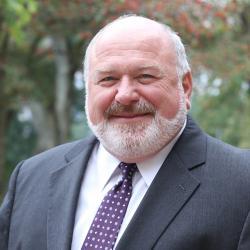 Richard L. Blatti
, director of The Ohio State School of Music, was recently elected president for the Ohio Association of Music Schools (OAMS).
OAMS includes all of the music deans, directors, and chairpersons of Ohio's state universities and private colleges. Traditionally, the organization has held a meeting each year in conjunction with the Ohio Music Educators Association state conference, and, in addition, as of 2014, plans to meet each summer for two days in order to explore common interests and challenges in more detail.
"I am looking forward to leading this organization toward a higher profile and enabling greater advocacy for music education in our state," Blatti said.
After serving as president-elect for 2013-14, he will serve as president for the next two years. His duties include organizing and chairing the annual meetings and serving as the spokesperson and liaison for the group with other organizations, including the Ohio Music Education Conference and state government agencies.