June 11 – 27, 2018
Steinbrenner Band Center, Ohio Stadium
This daily workshop (Mon. – Fri., 9 a.m. – 12 noon) offers two weeks of motivational hands-on training in technique and aural skill development, participation in chamber music ensembles, and large orchestra rehearsals in a fun, non-competitive atmosphere. While this workshop is designed to meet the needs of students from various training styles, all students should have at least one year of playing experience.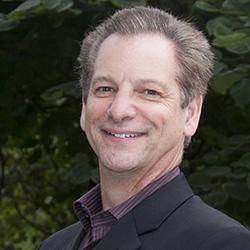 Program director: Professor Robert Gillespie
Program Highlights
Instrument-specific technique development and creative ear training designed for different experience levels
Daily small-group chamber ensemble coaching
Four orchestras grouped by skill level
Large teaching staff allowing for more individualized instruction
Opportunity to play with other string students from central Ohio
Eligibility: For students entering grades 4 – 9 in the 2018 – 2019 school year with at least one year of playing experience.
Ability level: This program is designed to meet the needs of students with different string training backgrounds (Suzuki students, students in school orchestra, students taking private lessons, students participating in other ensembles). Students will be placed into technique classes and orchestras based on years of experience and skill level.
Program fee: $290—Tuition and T-shirt only. No housing or meals.
Daily schedule overview
: The Morning Strings Student Workshop will take place at the Steinbrenner Band Center, located at Gate 10 at Ohio Stadium, Monday, June 11–Tuesday, June 26. The dress rehearsal will take place in Weigel Hall on main campus the morning of
Wednesday, June 27
. The final concert will be held in the same location that evening at 7 p.m. Weigel Hall is located at 1866 College Rd.
Directions and parking
.
A detailed daily schedule will be provided three weeks prior to the start of the program.
---
Registration Information
Full registration deadline: May 23, 2018
Limited registration deadline: June 6, 2018
Registrations completed by the Full registration deadline (online registration, and receipt of tuition payment and completed forms) will include all resources of the program (dormitory housing, T-shirt, meals etc.). After that deadline, all submitted registrations are considered Limited which may mean that some resources are not available (program capacity, dormitory housing, T-shirt, meals etc.). Be reminded that programs do sometimes fill to capacity prior to the Full registration deadline.
This program traditionally reaches capacity before the deadline. We will accept the first 100 students who have registered, paid and submitted required forms.
Program registration consists of three steps:
Step One—Registration. Complete an online registration form. (Closed)
After submitting an online registration, you will immediately receive a confirmation email. If you do not receive it, one of three things has happened:
The email address you entered on your form may be incorrect
The confirmation email was sent to your SPAM box
The online registration was not received by our system
If you do not receive the confirmation email within two hours of submitting a registration, contact the Youth Summer Music Programs registrar for further instructions.
Step Two—Payment. Pay the participation fee online according to the instructions contained in your registration confirmation email. You will then see a "Checkout complete" screen acknowledging that your payment is in process.
If you choose to pay with a check or money order (made payable to "The Ohio State University"), mail payment to the School of Music at the address below. You will receive confirmation by email within 7 – 10 business days.
Mail to:
The Ohio State University School of Music
ATTN: Morning String Student Workshop—YSMP Registrar
110 Weigel Hall
1866 College Rd.
Columbus, OH 43210
Step Three - Required forms. Parents or guardians are required to print out, complete, sign and send the following forms:
Mail the completed and signed forms to the address above, or scan and email them to the YSMP registrar.
You will receive a welcome email with further instructions about program attendance approximately two weeks before the event.
Visit the School of Music
---
Contact
For questions regarding the Morning Strings curriculum, contact Robert Gillespie at gillespie.5@osu.edu or call (614) 292-2336.
For questions regarding summer programming, contact the YSMP director, Scott A. Jones.
---
[pdf]—Some links on this page are to Adobe .pdf files requiring Adobe Reader. If you need them in a more accessible format, contact us.