Faculty list

Artists • Scholars • Leaders

The Ohio State University School of Music offers gifted, accomplished string players professional performance training and experience, paired with the educational opportunities available in a great university. Students are supported by a faculty of artist/teachers recognized nationally and internationally as performers, as well as for pioneering work in mindful performance, creativity, body work and interpretation. Across the board, instructors promote the values of music performance and pedagogy within a rich, multi-dimensional education.
Strings at Ohio State is a vibrant community that fully integrates performance training with majors and minors in business, science and humanities, as well as a nationally recognized strings pedagogy program. String players partake in a community that includes Ohio State student organizations Viola Nation, CellOhio, Guerrilla Chamber Music, and an award-winning student ASTA chapter.
Alumni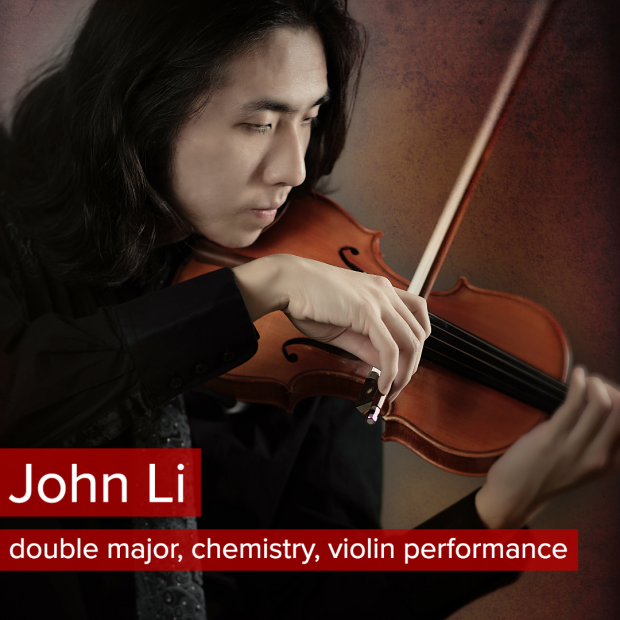 The strings program at Ohio State has been a tremendously supportive community that reaffirms my love to learn and perform music. — John Li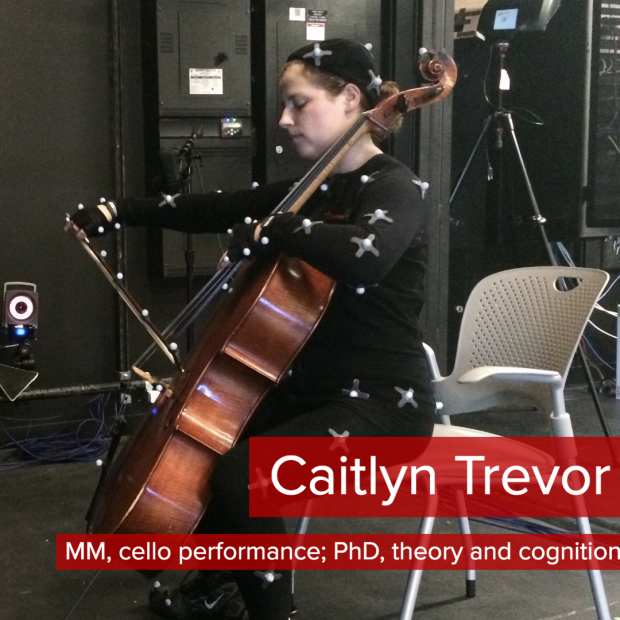 The Ohio State strings program transformed my graduate experience by allowing me to study cello alongside music theory and cognition, encouraging me to integrate the two fields, and inspiring me to pursue an interdisciplinary, curiosity-driven approach to music as both a performer and researcher. — Caitlyn Trevor (pictured in the motion sensor lab)
---
Want to learn more?
Future Undergraduate Students
Future Graduate Students
All prospective students may also feel free to contact any one of the strings faculty.