Tuesday, March 6, 2018 - 8:00pm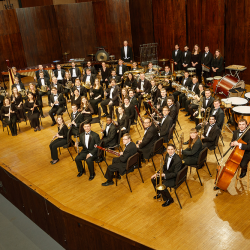 Selections include Dances of the French Renaissance, Claude Gervaise; Adagio para Orquesta de Instrumentos de Viento, Joaquin Rodrigo; Serenade in E-flat, op. 7, Richard Strauss; Symphony No. 2 ("Migration"), Adam Schoenberg. Russel C. Mikkelson, conductor; Onsby C. Rose, guest conductor (Rodrigo).
This event is free and open to the public. No ticket required.