Monday, March 7, 2016 -

4:00pm

to

6:00pm
18th Avenue Library, 175 W. 18th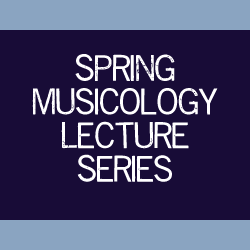 This special event features 3 lectures (approximately 20 minutes each) followed by discussion and will be held at the same time and location as the regular lecture series.
What do appraisal theories tell us about musical emotions? Udo Will, The Ohio State University.
---
Other lectures in the symposium include:
Luigi Rossi and the Lament Tradition. Lois Rosow, The Ohio State University.
Irony, Identity and Heroic Failure in Richard Strauss' Don Juan. Michael Malone, Ohio Wesleyan University.
---

Lectures in Musicology is co-sponsored by The Ohio State University Libraries.
Lectures are held Mondays at 4 p.m. in the 18th Avenue Library, 175 W. 18th Ave. (Music/Dance Library, second floor, room 205), unless otherwise noted. These events are free and open to the public.
Campus visitors, please use either the Lane Ave. Garage or the Ohio Union South Garage. All other garages in the vicinity of the 18th Ave. Library are closed to visitors before 4 p.m.