Monday, March 7, 2016 -

4:00pm

to

6:00pm
18th Avenue Library, 175 W. 18th, Room 205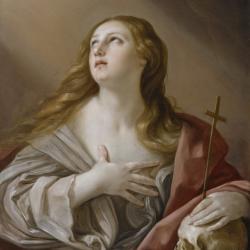 This special event features 3 lectures (approximately 20 minutes each) followed by discussion and will be held at the same time and location as the regular lecture series.
---

Luigi Rossi and the Lament Tradition, Lois Rosow, The Ohio State University.

In mid-seventeenth-century Rome the grand households of ecclesiastical rulers were centers of lavish artistic patronage. Musicians and poets focused especially on solo settings of Italian verse, meant to be performed at private palace gatherings before erudite audiences, who appreciated displays of fine craftsmanship and expected to be moved by powerful rhetoric and passionate sensuality. Listeners also expected novelty, not repetition; under the circumstances, it is hardly surprising that Luigi Rossi, virtuoso singer and composer at the court of Cardinal Antonio Barberini, wrote some three hundred canzonettas and cantatas over the course of his career. By focusing on a single example, a lament for Mary Magdalene, this paper will consider some of Rossi's stylistic tools for conveying fervent emotion.

Symposium attendees are encouraged to listen in advance. Streaming audio is available from the Classical Music Library: Lamentarium, Atalante, dir. Erin Headley (Nimbus 6152, released 2011), track 5, "Pender non prima vide."
Lament of Magdalene text and translation [pdf]

Lois Rosow, Professor Emeritus at the Ohio State University, specializes in French opera in the seventeenth and eighteenth centuries. Her interest in the operas of Jean-Baptiste Lully has led naturally to an interest in Italian composers who influenced Lully, in particular Luigi Rossi. Rosow is past president of the Society for Seventeenth-Century Music and will be Editor-in-Chief of the Journal of Seventeenth-Century Music starting this spring.
---
Other lectures in the symposium include:
Irony, Identity, and Heroic Failure in Richard Strauss' Don Juan. Michael Malone, Ohio Wesleyan University.
What do appraisal theories tell us about musical emotions? Udo Will, The Ohio State University.
---

Lectures in Musicology is co-sponsored by The Ohio State University Libraries.
Lectures are held Mondays at 4 p.m. in the 18th Avenue Library, 175 W. 18th Ave. (Music/Dance Library, second floor, room 205), unless otherwise noted. These events are free and open to the public.
Campus visitors, please use either the Lane Ave. Garage or the Ohio Union South Garage. All other garages in the vicinity of the 18th Ave. Library are closed to visitors before 4 p.m.