Wednesday, January 30, 2019 -

11:30am

to

12:25pm
109 Hughes Hall, 1899 College Rd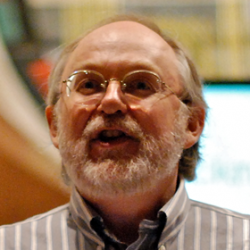 Due to extreme weather conditions, all university activities are canceled for Wednesday, Jan. 30.
---
David Huron, professor at the Ohio State School of Music, presents "The Case for an Empirical Musicology," the second of ten Reprise Lectures in Music, Wednesdays from 11:30 a.m. to 12:25 p.m. on Ohio State's main campus. These lectures are FREE and open to the public.
Marking two decades of research in the Ohio State Cognitive and Systematic Musicology Laboratory, this lecture series presents research discoveries and observations spanning a range of musical topics. The lectures are oriented toward a general audience and should be accessible to students and faculty from across campus.
Reprise Lectures in Music Series [pdf]
Abstract: In Dialectic of Enlightenment (1947), Max Horkheimer and Theodor Adorno referred to science as a "triumphant calamity." Since then, skepticism of science has grown, and nowhere has that skepticism become more firmly established than in the arts and humanities academy. For more than a decade, Huron has endeavored to explain critical theory and postmodernist concerns to scientists. This lecture takes the complementary perspective: Huron identifies and discusses misconceptions about science that are widespread in the arts and humanities.
Reprise Lecture #2 [pdf]

David Huron is Arts and Humanities Distinguished Professor in the School of Music at The Ohio State University and is also affiliated with the Ohio State Center for Cognitive and Brain Sciences. Huron is best known for his research in music perception, cognition and emotion. Over the course of his career, he has produced 170 scholarly publications including several books, and has given over 400 lectures and presentations in 25 countries, including 28 keynote conference addresses. Dr. Huron has been the Ernest Bloch Visiting Lecturer at the University of California–Berkeley, the Donald Wort Lecturer at the University of Cambridge and the Astor Lecturer at Oxford. In 2002 he received the Outstanding Publication Award from the Society for Music Theory, and in 2007 he received the Wallace Berry Book Award. In 2017 he received the Society for Music Perception and Cognition's Lifetime Achievement Award.
---
Upcoming "Reprise Lectures in Music"
Feb. 6, A Psychological Theory of the Musically Sublime
Feb. 13, The Enjoyment of Sad Music
Feb. 20, Music, Technology and Values: Toward a Theory of Moral Design
Feb. 27, Cultural Relativism and Cultural Policy
March 6, Music and Nostalgia
March 20, Discoveries from the OSU Cognitive and Systematic Musicology Laboratory
April 3, Music and the Digital Humanities
April 10, Issues in Musicology: Problems and Prospects
"Reprise Lectures in Music" poster [pdf]