Wednesday, April 18, 2018 - 5:30pm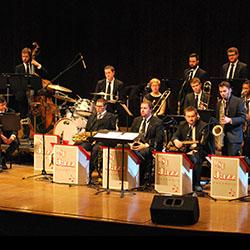 Join us for an evening of big band music presented by the Jazz Lab Ensemble and the Jazz Workshop Ensemble. Jim Masters and Mike Smith, directors.
The concert will take place in Hughes Auditorium rather than outdoors.
This concert is free and open to the public. No ticket required.