Monday, April 10, 2017 -

4:00pm

to

5:30pm
18th Ave. Library, 175 W. 18th, Room 205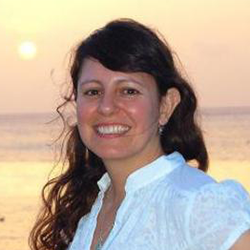 Michelle Wibbelsman, Department of Spanish and Portuguese, presents Lend Me the Way: Ñanda Mañachi and the Path to Andean Musical Fusion.

In 1977 the musical group Ñanda Mañachi released its first album—an unprecedented musical experiment in Andean fusion. The album in many ways redefined Andean "traditional" music and opened a series of debates that challenged the supposed stability of musical identities and genres, taking into consideration processes of musical differentiation and cross-pollination. Today, Otavalo is a scene of extraordinary musical diversity, originality and fluidity. Ñanda Mañachi continues to play among a proliferation of Andean groups in the area. In this talk Wibbelsman engages the musical production of Ñanda Mañachi in order to explain why and how new expressive forms emerged in the Otavalan music scene and how they inform our understanding of the transforming musical landscape of the Andes. Based on interviews in 2015 with Chopin Thermes, French ethnomusicologist and originator of the group, as well as with several generations of Otavalan musicians who have played with Ñanda Mañachi, Wibbelsman traces the transnational connections and explore the cross-cultural vision that continues to inspire the group.

Michelle Wibbelsman is an assistant professor in the Department of Spanish and Portuguese at The Ohio State University and holds courtesy faculty appointments in the School of Music and the Department of Anthropology. Dr. Wibbelsman has worked among Otavalan communities in Northern Ecuador since 1995. She is the author of Ritual Encounters: Otavalan Modern and Mythic Communities (University of Illinois Press, 2009) as well as several articles. Her current research focuses on transnational migration, Otavalan diaspora communities and indigenous cosmopolitanism. She is working on a second book-length project on musical poiesis among the Otavalan worldwide diaspora.
---

Lectures in Musicology is co-sponsored by The Ohio State University Libraries.
Lectures are held Mondays at 4 p.m. in the 18th Avenue Library, 175 W. 18th Ave. (Music/Dance Library, second floor, room 205), unless otherwise noted. These events are free and open to the public.
Campus visitors, please use either the Tuttle Park Place Garage or the Ohio Union South Garage. All other garages in the vicinity of the 18th Ave. Library are closed to visitors before 4 p.m.