Monday, March 9, 2015 -

4:30pm

to

6:00pm
18th Ave. Library, 2nd floor (Music/Dance), Room 205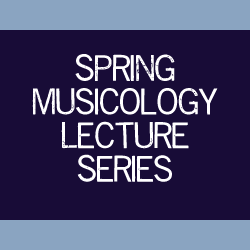 Ethnomusicologist Udo Will presents "From individual to shared experience: Entrainment to non- and quasi-periodic music. The case of North Indian Alap."

Several genres of Middle-Eastern and South Asian music offer stimulating material for entrainment research because they involve music with varying degrees of temporal regularities. The presentation discusses experiments on motor responses (clapping) to opening sections (alap and jor) of classical Hindustani raga performances. Listeners responded to both sections with regular clapping sequences, but the relationship between music and motor responses showed different degrees of synchronization for the two sections. The regular sequences in response to the alap section can be accounted for by a modified concept of spontaneous (personal) tempo.

The results suggest an entrainment model in which pulse is understood as the experience of one's internal periodicity: it is not necessarily linked to temporally regular, structured sensory input streams; it can arise spontaneously through the performance of repetitive motor actions, or on exposure to event sequences with rather irregular temporal structures. Greater regularity in the external event sequence leads to entrainment between motor responses and stimulus sequence, modifying subjects' internal periodicities in such a way that they are either identical or harmonically related to each other. This can be considered as the basis for shared (rhythmic) experience and may be an important process supporting 'social' effects of temporally regular music.
Udo Will has been appointed as a professor in the area of ethnomusicology, thanks to the support of a prestigious Academic Enrichment Award to the School of Music from the university. Dr. Will has held teaching positions at the University of Bielefeld (both in the Departments of Music and Sociology), and at the University of New England in Armidale, Australia. He is president of the European Seminar in Ethnomusicology, and serves on the editorial board of the British Journal for Ethnomusicology.
This lecture is free and open to the public.
---
Musicology lectures are held Mondays 4:30-6 p.m. in the Music/Dance Library, Room 205, second floor of the 18th Avenue Library at 175 West 18th Ave., unless otherwise noted.

Upcoming Musicology Events