Monday, April 20, 2015 -

4:30pm

to

6:00pm
18th Ave. Library (Room 205), 175 W. 18th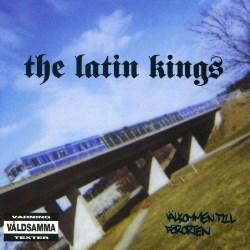 Guest speaker Michael McEachrane presents "'This is my country': Class, Identity, and Nationhood in Swedish Hip-Hop." Co-sponsored by the Department of African American and African Studies. Funded by a Research and Creative Activities Grant from the College of Arts and Sciences to support the interdisciplinary study of Afro-Swedish Public Culture. This lecture is free and open to the public.

Sweden is a country of growing inequalities: it is no longer the welfare state it used to be. In recent decades the country has seen a growing middle class, but also a growing class of people living in poverty with unequal access to education, health care and employment. Sweden's international image as progressively cosmopolitan is also failing, as the growing social inequalities are marked by racial disparities. For example, whereas the unemployment rate is about 6% for native born Swedes, it is 20-70% for Swedes of non-Western origin. Such differences remain dramatic even for so-called second generation immigrants who are born in Sweden, but have at least one non-Western born parent. This is a Sweden for which the essentially racially segregated low-income housing projects around the major Swedish cities—"förorterna"/"the suburbs"—have become a major symbol. For the young people in these neighborhoods hip hop has become their lingua franca, a public voice for the otherwise voiceless, bearing witness to their social conditions, and an important site of resistance. These hip hop artists are "organic intellectuals" with an alternative perspective on Sweden. This talk presents a dialogue with some of these organic intellectuals, reflecting on what they have to say about issues of class, race/ethnicity, nationhood, and social justice in today's Sweden.

Michael McEachrane is an independent scholar and an activist. He holds a PhD in Philosophy from Åbo Akademi University in Finland and has taught Philosophy, Critical Race Theory and Human Rights Studies at universities in the United States and Sweden. He is the editor of Afro-Nordic Landscapes: Equality and Race in Northern Europe (Routledge, 2014). He is a member of the Swedish anti-racist collective and NGO, Fight Racism Now (FRN).
---
Musicology lectures are held Mondays 4:30-6 p.m. in the Music/Dance Library, Room 205, second floor of the 18th Avenue Library at 175 West 18th Ave., unless otherwise noted.

Musicology Events