Monday, February 16, 2015 -

4:30pm

to

6:00pm
18th Ave. Library (Room 205), 175 W. 18th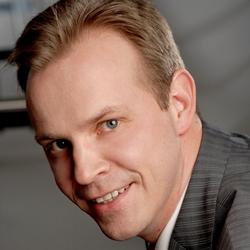 Guest lecturer Michael Maul of Leipzig, Germany presents "Did Johann Sebastian Bach suffer from burnout? New Discoveries Regarding Bach's Late Years." Co-sponsored by the Department of Germanic Languages and Literatures. Monday, February 16 at 4:30 p.m. at 18th Ave. Library, Room 205.

In an application letter from 1751, a former prefect of the St. Thomas School claimed that he had to conduct and perform the entire church music at the two Leipzig main churches for two full years as a stand-in for the "Capellmeister." This remarkable statement sheds new, unexpected light on J. S. Bach's activities, and indeed on his understanding of his duties, during the 1740s. The new document also raises many questions. Did Bach consent to have this prefect act as his substitute, or was the prefect hired by someone else— by rector J. A. Ernesti or the Leipzig town council? What might have been the reason for this arrangement? Was Bach ill? Was he jaded after his many years in office? Or was it his legendary obstinacy? Last but not least: was this the only case where a student served as a replacement for the cantor? This lecture describes newly uncovered sources to explore the answers to these questions.
This lecture is free and open to the public.
---
Dr. hab. phil. Michael Maul studied musicology at the University of Leipzig. In 2006 he completed his award-winning dissertation on baroque opera in Leipzig at the University of Freiburg, and in 2013 he completed his habilitation treatise on the history of the Leipzig St. Thomas School (Dero berühmbter Chor – Die Leipziger Thomasschule und ihre Kantoren 1212-1804). Since 2002 he has been a member of the research staff at Bach-Archiv Leipzig; and since 2014 he has served as the head of the research department. Maul is a lecturer in musicology at the Universities of Leipzig and Halle and he regularly produces radio broadcasts on research-related topics. In 2014-2015 he is a visiting professor at the Peabody Institute of the Johns Hopkins University in Baltimore. His publications include a wide range of articles on German baroque music in the 17th and 18th centuries, especially on J. S. Bach. He has made some astonishing Bach discoveries during the last decade, including an unknown aria (BWV 1127). He is a member of the directorate of the Neue Bach Gesellschaft.
---
Musicology lectures are held Mondays 4:30-6 p.m. in the Music/Dance Library, Room 205, second floor of the 18th Avenue Library at 175 West 18th Ave., unless otherwise noted.

Upcoming Musicology Events