Monday, September 29, 2014 -

4:30pm

to

6:00pm
18th Ave. Library (Room 205), 175 W. 18th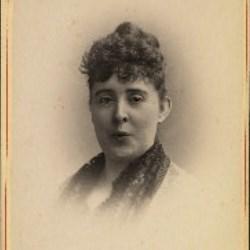 Guest lecturer Maribeth Clark of the New College of Florida presents "Whistling as Women's Work." Co-sponsored by the Department of Women's, Gender, and Sexuality Studies. This lecture is free and open to the public.
Whistling became a viable career for women in the United States in the last decades of the nineteenth century. Although forgotten today, these musicians provided a novel form of entertainment beginning around 1880, and performed in a variety of formal and informal locales, such as vaudeville stages, on Lyceum and Chautauqua circuits and platforms, and on the programs of women's clubs. They were regularly discussed in newspapers, both as individuals and as a type - the "whistling girl" or "whistling woman." The most successful of these women had international careers, earning a living and enjoying an independent lifestyle, often teaching as well as performing. Whistling women also served as a subject through which the changing role of white middle class women in the U.S. was explored, as a woman's whistling became a metaphor for women's participation in the public sphere. As it was said, "whistling girls and hens that crow make their way wherever they go."

Maribeth Clark is associate professor of music at New College of Florida in Sarasota. She is writing a monograph on whistling as women's work in the United States from 1880 to the era of Disney. In addition, she and Davinia Caddy (University of Auckland, NZ) are developing a collection of essays on dance and the musical canon. Her work has appeared in Journal of Musicology, 19th-Century Music, Musical Quarterly, Journal of the Society of American Music, and Journal of the American Musicological Society.
---
Musicology lectures are held Mondays 4:30-6 p.m. in the Music/Dance Library, Room 205, second floor of the 18th Avenue Library at 175 West 18th Ave., unless otherwise noted.
Upcoming Musicology Events