Monday, October 16, 2017 -

4:00pm

to

5:30pm
18th Ave. Library, 175 W. 18th, Room 205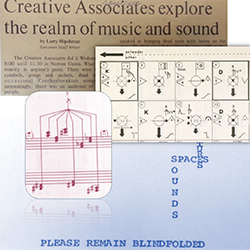 Dr. Kirsten L. Speyer Carithers, Musicology, The Ohio State University, presents Musical Indeterminacy as Critical and Affirmative Play.

Many of the experimental artistic practices of the mid- to late-20th century present constructive challenges for musicological inquiry. Developments in graphic and textual forms of notation signal a changing conception of the work-concept through their fluid and flexible constructs. These malleable forms, in fact, trouble the fine line between work and play: they call for a significant investment of time and effort, yet they also explicitly allow for the fun of creative engagement and (often) humor. Scholars in the developing subfield of ludomusicology are working with the soundworlds in online gaming—rhythm games such as the Guitar Hero and Rock Band franchises, and numerous other forms. As it turns out, concepts from gaming also illuminate the aesthetic and political stakes of experimental music: issues of power, control and authorship. In this presentation, Dr. Carithers explores these connections, considering the creative labor involved in realizing non-traditional notation through the lenses of modding and user-generated content. These issues operate within the realm of what the speaker is calling "interpretive labor": the effort required to translate experimental scores into a sounding musical experience. Both (video) games and experimental music are necessarily plural—art and craft, commerce and hobby, free and constrained. Ludomusicology, then, offers up a productive mode of investigation for indeterminacy, especially as manifested in experimental art.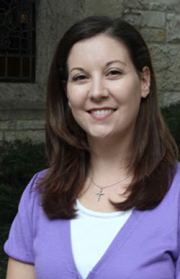 Kirsten Speyer Carithers specializes in experimental music of the 20th and 21st centuries. She holds a PhD in Musicology and certificates in Teaching and Critical Theory from Northwestern University, and degrees in music history (with a master's thesis on John Cage) and oboe performance, both from Bowling Green State University. Her dissertation, "The Work of Indeterminacy: Interpretive Labor in Experimental Music," explores the intersection of music and labor across a spectrum of performance practices. Research and teaching interests include music and technology, artistic avant-gardism, and the connections between indeterminacy, improvisation and creative labor. She has presented her research at national and international conferences, including the American Musicological Society, the Society for American Music, and the Modernist Studies Association. As a member of the AMS Pedagogy Study Group, she serves on the Diversity & Inclusion committee, and welcomes conversations about new developments in the music classroom.
---
Lectures in Musicology is co-sponsored by The Ohio State University Libraries.
Lectures are held Mondays at 4 p.m. in the 18th Avenue Library, 175 W. 18th Ave. (Music/Dance Library, second floor, room 205), unless otherwise noted. These events are free and open to the public.
Campus visitors, please use either the Tuttle Park Place Garage or the Ohio Union South Garage. All other garages in the vicinity of the 18th Ave. Library are closed to visitors before 4 p.m.