Monday, February 22, 2016 -

4:00pm

to

5:30pm
18th Ave. Library, 175 W. 18th, Room 205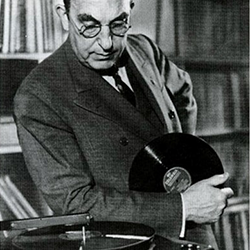 Music Surveyors: A History of Expert Testimony in Music Copyright Litigation. Presented by Katherine Leo, The Ohio State University.
In March 2015, a jury awarded Marvin Gaye's estate nearly $7.4 million by finding that Robin Thicke and Pharrell Williams infringed on Gaye's 1977 song, "Got to Give It Up," with their own 2013 hit, "Blurred Lines." The question underlying this case, and the ultimate question for much of music copyright litigation, is where the intellectual property lines can be drawn between pieces of music to determine when influence becomes infringement. Modern courts apply what has been called "substantial similarity" analysis to make such determinations, in which comparison by expert witnesses plays an essential part. The legal decision regarding copyright infringement, however, is ultimately made by the court, not the experts. Given this limitation, what is the role of expert witnesses in music copyright litigation? This paper surveys case decisions and court records spanning the approximately 180-year history of music copyright litigation to show the role of musical experts to be that of an intellectual property surveyor, establishing boundaries between pieces of music to inform the court's final decision.

Katherine Leo is a PhD candidate and Presidential Graduate Fellow in historical musicology at The Ohio State University. Her research explores the intersection of American legal and music histories, with emphasis on federal copyright law. She recently earned her Juris Doctor degree from the Moritz College of Law and holds a master's degree in Musicology from Ohio State. Embracing her interdisciplinary training through writing, Katherine has published on first amendment rights, contributes abstracts to RILM, and has served on the editorial managing board of the Ohio State Law Journal.
---

Lectures in Musicology is co-sponsored by The Ohio State University Libraries.
Lectures are held Mondays at 4 p.m. in the 18th Avenue Library, 175 W. 18th Ave. (Music/Dance Library, second floor, room 205), unless otherwise noted. These events are free and open to the public.
Campus visitors, please use either the Lane Ave. Garage or the Ohio Union South Garage. All other garages in the vicinity of the 18th Ave. Library are closed to visitors before 4 p.m.