Monday, October 19, 2015 -

4:00pm

to

5:30pm
18th Ave. Library, 175 W. 18th, Room 205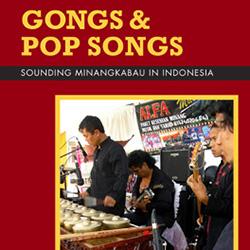 Jennifer Fraser, associate professor of Ethnomusicology and Anthropology, Oberlin College and Conservatory, presents "Gongs and Pop Songs: Sounding Minangkabau in Indonesia."
In this talk, Dr. Fraser draws on her new book, Gongs and Pop Songs: Sounding Minangkabau in Indonesia (Ohio University, 2015) to focus the lens on two radically different talempong (gong) ensembles used at weddings in West Sumatra, Indonesia to understand how people use music to negotiate who they are in the world. Taking a cognitive approach to ethnicity, the talk focuses on how, why, and when people engage with their Minangkabau ethnicity through musical means and how musical practices help create, produce, and represent ethnic sensibilities. These two gong styles are guided not only by different aesthetics but also by divergent ideological, fiscal, and social logics. Amongst people who understand themselves to be Minangkabau they represent very different ways of thinking about, playing, and valuing music, along with different ways of sounding Minangkabau.
---
Lectures in Musicology is co-sponsored by The Ohio State University Libraries.
Lectures are held Mondays at 4 p.m. in the 18th Avenue Library, 175 W. 18th Ave. (Music/Dance Library, second floor, room 205), unless otherwise noted. These events are free and open to the public.
Campus visitors, please use either the Lane Ave. Garage or the Ohio Union South Garage. All other garages in the vicinity of the 18th Ave. Library are closed to visitors before 4 p.m.