Monday, September 14, 2015 -

4:00pm

to

5:30pm
18th Ave. Library, 175 W. 18th, Room 205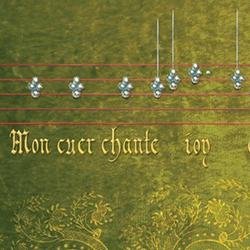 Professor Graeme Boone, The Ohio State University School of Music, presents "The Progress of White Notation: From Ink Color to Ideology."
Sometime around 1400, something very strange began to happen in European music: white or "void" notes (pictured) began systematically to replace black or "full" notes as the common color of the mensural notation that was used for all kinds of polyphony and other artistic composition. This was a silent revolution; it affected the writing-down of music, but not directly its performance, and it was never discussed in any forthright way by theorists and other commentators as it swept through Europe in the earlier 15th century. That silence helps to explain why, although it stands alongside the invention of printing as one of the most celebrated sea-changes affecting the history of music writing in the West, this notational transformation has never been properly explained, or understood, in modern scholarship. Fresh study of the full range of relevant musical and theoretical sources (numbering c. 800) now makes clear the nature and process of its unfolding, which stems from changes in the cultures, techniques, functions, psychologies, and environments of writing in the later medieval and early modern eras.
---
Lectures in Musicology is co-sponsored by The Ohio State University Libraries.
Lectures are held Mondays at 4 p.m. in the 18th Avenue Library, 175 W. 18th Ave. (Music/Dance Library, second floor, room 205), unless otherwise noted. These events are free and open to the public.
Campus visitors, please use either the Lane Ave. Garage or the Ohio Union South Garage. All other garages in the vicinity of the 18th Ave. Library are closed to visitors before 4 p.m.