Monday, April 2, 2018 -

4:00pm

to

5:30pm
18th Ave. Library, 175 W. 18th, Room 205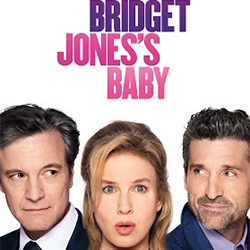 Elizabeth Kirkendoll, musicology, presents "(I Can Be) 'All by Myself': Altering Convention through Popular Song in Bridget Jones's Baby."
The culmination of the Bridget Jones franchise, Bridget Jones's Baby (2016), follows the heroine's experiences as a single pregnant woman in her forties. Following romantic comedy conventions, the film's soundtrack reflects Bridget's emotional states, providing essential narrative information to the viewer. Yet it also subverts these conventions, allowing for alternative and conflicting meanings. In particular, the film builds upon expectations and conventions developed over the series' first two films. Romantic comedies are often criticized both for relying too heavily on formulaic conventions and for using popular music as a marketing ploy. Film scholars Deborah Jermyn and Tamar Jeffers McDonald, however, have recently argued that romantic comedies merit respect for their reimagining of conventions. Although subtle within the context of the film, the manipulation of conventions in Bridget Jones's Baby is striking for the genre. These subversions are particularly evident musically in the choices of popular songs—a prominent aspect of the genre that has too often gone unremarked by scholars.

For example, the opening scene of a romantic comedy typically introduces a lovelorn protagonist—exemplified by the iconic opening of Bridget Jones's Diary (2001) in which Bridget, bottle of wine in hand, lip syncs to "All by Myself" (Jamie O'Neal, 2000). The same song re-introduces Bridget at the start of the third film—but this time she quickly switches to "Jump Around" (House of Pain, 1992), subverting convention while cleverly illustrating Bridget's character development. Similarly, whereas romantic comedies typically conclude with a reconciled couple and a love song—the final songs of the first two Bridget Jones films, for instance, are love ballads sung by male artists; the final scene of Bridget Jones's Baby features Bridget without her romantic interest, underscored by Ellie Goulding's power ballad "Still Falling For You" (2016), again breaking convention. Just as Bridget herself shakes off the normative social expectations for women that tormented her in the two previous films, Bridget Jones's Baby sardonically suggests a breaking of romantic comedy's generic shackles.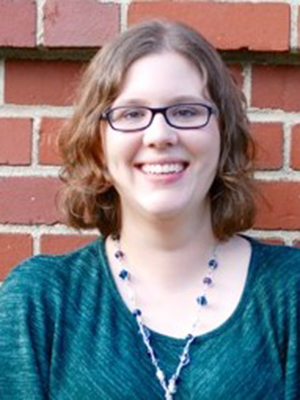 Elizabeth Kirkendoll is a PhD student in historical musicology at Ohio State. She holds a BM in oboe performance and an MM in musicology from Texas Christian University. Her research interests include film music, reception, genre and gender studies. Her dissertation focuses on conventions surrounding popular music in postmillennial romantic comedies.
---

Lectures in Musicology is co-sponsored by The Ohio State University Libraries.
Lectures are held Mondays at 4 p.m. in the 18th Avenue Library, 175 W. 18th Ave. (Music/Dance Library, second floor, room 205). These events are free and open to the public.
Campus visitors, please use either the Tuttle Park Place Garage or the Ohio Union South Garage. All other garages in the vicinity of the 18th Ave. Library are closed to visitors before 4 p.m.