Monday, November 23, 2020
to
Friday, December 4, 2020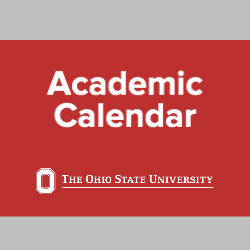 Classes are online, as President Kristina Johnson announced on November 20, due to the COVID-19 emergency.
"In-person classes will be moved to online or other forms of remote instruction. Exceptions where in-person instruction is permitted include clinical programs conducted under approved safety protocols as well as laboratory, studio and performance classes.*
Students should check with their instructors about alternative plans for in-person courses, and professors who need assistance with different delivery modes should contact their academic department."
Follow updates and instructions at Safe and Healthy Buckeyes.

---

In light of changing guidelines throughout the COVID pandemic, dates and details for School of Music events are subject to change. The safety of our community is our top priority. For updates, check this site often and follow the School of Music on social media.