Monday, January 29, 2018 - 8:00pm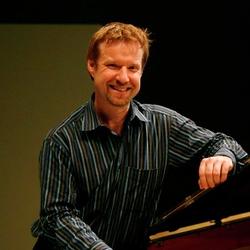 The School of Music welcomes Read Gainsford, associate professor of piano at Florida State University. Gainsford was recently described in the press as the possessor of "finger-numbing virtuosity and delicately chiseled precision" yet he is driven to pursue connections beyond the merely pianistic.
Gainsford will perform Franz Liszt's Bénédiction de Dieu dans la Solitude from Harmonies poétiques et religieuses; Claude Debussy's Douze études, Livre 1 pour les "cinq doigts" d'après Monsieur Czerny (for five fingers, as in Czerny), Douze études, Livre 2 and Beethoven's Sonata in E Major, Op. 109.
This concert is free and open to the public. No ticket required.