Tuesday, November 14, 2017 - 8:00pm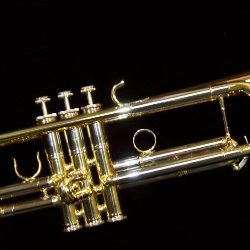 University Band presents works by Ohio State student composers. The concert opens with Heroes from the Sea, written by Onsby C. Rose, doctoral conducting associate. The piece received its world premiere performance on the steps of the U.S. Capitol by "The President's Own" U.S. Marine Band.
Guest conductor Michael Weintraub, master's associate, will lead the band in Clare Grundman's Hebrides Suite. A newer work, Caleb Hammer's Tidewater, suggests a pirate sound. We proudly present the world premiere of undergraduate composer Scott Turner's new work, Until... Graduate trumpet students Todd Fessler, Isaac Winland and Whitney Davis will then join the band in Leroy Anderson's trumpet trio, Bugler's Holiday.
Collegiate Winds performs the world premiere of Kapow! by Zachary Friedland, a doctoral composition student. The ensemble will also play Puszta, Jan Van der Roost; Variations on a Korean Folk Song, John Barnes Chance; Divertimento No. 4 in B-flat major, W. A. Mozart; Whip and Spur, Thomas Allen/R. Cramer. David Hedgecoth, conductor; Soojin Lee, guest conductor (Korean Folk Song). Clarinetists Nathan Yoshino, Matthew Kronheimer, Matthew ReVeal are featured in the Mozart.
This program is free and open to the public. No ticket required.