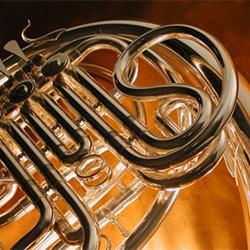 University Band is designed for the non-major who enjoys music, with limited time commitment or performance demands. The enthusiasm of the band enables its members to achieve excellent musical results while taking a brief break from studies in their major disciplines. The University Band performs four concerts per year, and is conducted by graduate associates.
A formal audition is not required for membership in this ensemble. You may become a member by simply signing up for the course. At the first class meeting, there will be a part placement audition to seat the band.
University Band – Doctoral conducting associates Alexander Gonzalez and Brent Levine
Undergraduate: Music 2204.04 | Graduate: Music 7204.04
Classes meet TR 6:30–7:50 p.m.