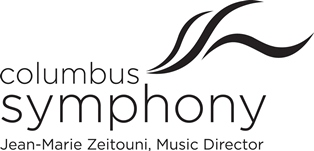 Columbus Symphony Orchestra Music Educator Award Winners
Ohio State School of Music Alumni
The Columbus Symphony announced the winners of the 2013 Music Educator Awards, honoring individuals who make a difference in the community through a dedication to music education, and their efforts to promote a greater understanding of and appreciation for music education.
Three nominees have been selected to receive a 2013 Music Educator Award in the categories of elementary, secondary, and community education. Each winner will receive a monetary grant to be spent at their discretion on a broad range of music education endeavors.
The 2013 Music Educator Award winners were selected based on the following criteria:
Make a lasting difference in the lives of students of all abilities and backgrounds;
Routinely go "above and beyond the call of duty" by extending efforts beyond the classroom;
Make a significant impact on their community through music education;
Inspire students to reach appropriately high levels of musical understanding and ability, and
Demonstrate longevity in the field of music education by their many years of work.
Deborah Forsblom
Elementary Music Educator Award - Bexley City Schools
Todd Philipps
Secondary Music Educator Award - Canal Winchester Local Schools
---
Previous Years
2012
Yeh-Fen Chin, Elementary Music Educator Award - Avondale & West Broad Elementary Schools, Columbus City Schools
John S. Long, Secondary Music Educator Award - Pickerington HS Central, Pickerington Local Schools
2011
Deborah Graham-Gibson, Elementary Music Educator Award - Upper Arlington Schools
2009
Teri Gray, Elementary Music Educator Award - London Elementary School, London City Schools
2008
Carol Agler, Secondary Music Educator Award - Ohio State School for the Blind
2006
Richard J. Burkart, Community Music Educator Award - Clintonville Community Band
2005
Larry Griffin, Secondary Music Educator Award - Worthington City Schools
2004
Deanna Olson, Elementary Music Educator Award - Worthington City Schools
Deborah Price, Community Music Educator Award - Director, The Chamber Music Connection
2003
Emily Gil, Elementary Music Educator Award - Worthington City Schools
2002
Randy Warner, Elementary Music Educator Award - Upper Arlington Schools
Samuel P. Richardson, Secondary Music Educator Award - Columbus Public Schools
James Swearingen, Community Music Educator Award - Professor of Music, Capital University Conservatory
2001
James Dowdy, Secondary Music Educator Award - Worthington City Schools
Dr. Sandra Mathias, Community Music Educator Award - Artistic Director, Columbus Children's Choir
2000
Nonon Mooney, Elementary Music Educator Award - Montrose Elementary School, Bexley City Schools
Elaine Ostrander, Community Music Educator Award - Music Director, Worthington Civic Band
1999
Carol Bishop Meyers, Elementary Music Educator Award - Columbus Public Schools
Rebecca Ogden, Community Music Educator Award - Founder/Director, Columbus Music Hall
1998
Jayne Wenner, Elementary Music Educator Award - Hilliard City Schools
Janice Cook, Community Music Educator Award - Private Piano, Nationally Certified Teacher of Music
1997
Carol Welk, Elementary Music Educator Award - Columbus Public Schools
George Edge, Secondary Music Educator Award - South-Western City Schools