Season Opens with Faculty Collage Concert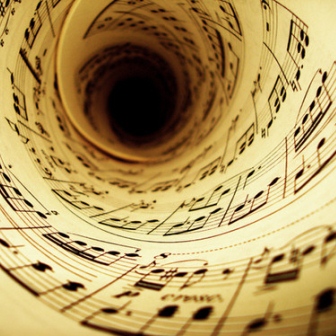 The 2012-2013 concert season opened on Monday, September 10 at 8 pm in Weigel Auditorium with a showcase of chamber and solo performances by School of Music faculty artists in a unique collage setting.
Performers included James Akins, tuba and native American flute; Ryan Behan, piano and synthesizer; John Blasko, trombone; David Clampitt, violin; Joseph Duchi, trombone; Mark Flugge, piano; Caroline Hartig, clarinet; Bruce Henniss, horn; James Hill, saxophone; Kris Johnson, trumpet; Katherine Borst Jones, flute; Joseph Krygier, percussion; Jim Masters, trombone; Jeanne Norton, harp; Karrie Pierson, bassoon; Leonid Polonsky, violin; Susan Powell, percussion; Paul Robinson, double bass; Mark Rubenstein, accordion; Tamara Regensburger, soprano; Jim Rupp, drums; Ryan Skinner, kora; Robert Sorton, oboe; Maria Staeblein, piano; Juliet White-Smith, viola; Kia-Hui Tan, violin; Pete Tender, piano/vocal; Kevin Turner, guitar; Shawn Wallace, saxophone; Tony Weikel, trombone; Thomas Wells, piano; C. Patrick Woliver, singer, with Christina Haan, piano; and Andy Woodson, bass. Program selections
Bill Mayer of the Columbus Dispatch wrote, "A jazzy horn solo, a traditional west African song, a viola selection from the 1800s, a contemporary percussion number — a grand mixture of music highlights the annual Faculty Collage Concert....'It's our "welcome to OSU" concert,' said Susan Powell, a percussion faculty member who has been organizing the event since 2001. In 'prism' style, 'with one piece moving seamlessly to the next without applause,' Powell said, the concert will feature soloists and small ensembles. 'It's a great opening to the season,' she said. 'It gives the students an opportunity to see the faculty, especially for the first-year students'" (continued, Melange of Melodies to Welcome Back Students).